Flare System Maintenance Services You Can Trust In Houston
In the bustling industrial landscape of Houston, having access to trustworthy flare system maintenance services is essential for the safe and efficient operation of petrochemical and industrial facilities. Flare systems serve as critical safety mechanisms, ensuring the controlled release of excess gases to prevent environmental hazards. At Flares and Stacks, we take pride in being the reliable partner that Houston's industrial sector can trust for comprehensive flare system maintenance. Our team of seasoned technicians possesses in-depth knowledge of flare systems, from tip to burner, and utilizes cutting-edge technology to ensure that these vital components operate at peak efficiency. We conduct meticulous inspections, repairs, and replacements, all geared towards enhancing safety, minimizing emissions, and optimizing operational performance.
What sets Flares and Stacks apart is our unwavering commitment to safety, compliance, and environmental responsibility. In a city where regulatory standards are stringent, our services align with the highest industry standards and local regulations, providing peace of mind to industrial operators. Houston's industrial sector can rely on us not only for routine maintenance but also for proactive solutions that address specific operational challenges. With Flares and Stacks as your trusted partner for flare system maintenance, you can be confident that your operations are in the hands of experts who prioritize safety, reliability, and environmental stewardship above all else.
For flare systems for Houston, trust Flares and Stacks. Call now for maintenance pertaining to flare systems and more in Houston.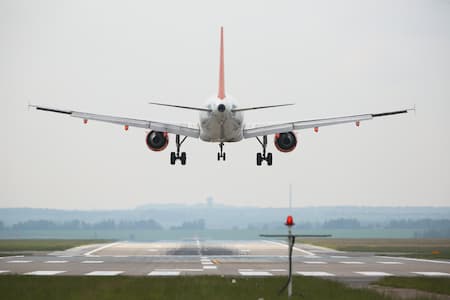 Aviation Lighting
Flares and Stacks recognizes the paramount importance of aviation lighting in ensuring safe system operations across Houston's diverse industrial landscape. Aviation lighting plays a pivotal role in enhancing the safety of aerial operations, particularly during low visibility conditions or nighttime flights. It serves as a critical […]
Read More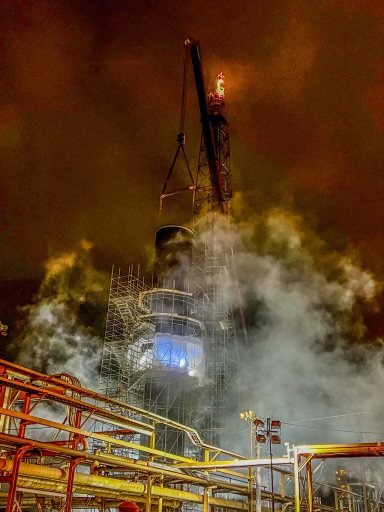 Combustion Equipment
Keeping up with your combustion equipment in Houston is of paramount importance, considering the city's thriving industrial landscape. At Flares and Stacks, we understand the unique challenges posed by the industrial operations in Houston, and we offer tailored solutions to ensure the optimal performance and safety […]
Read More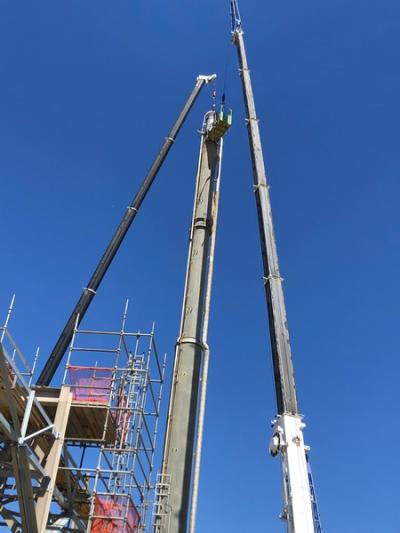 Flare Tips
Flares and Stacks is dedicated to assisting the Houston industrial landscape with expert flare tip maintenance and upkeep services. We understand that flare tips are critical components of safety and compliance in petrochemical and industrial operations across the region. Our skilled technicians leverage their extensive knowledge […]
Read More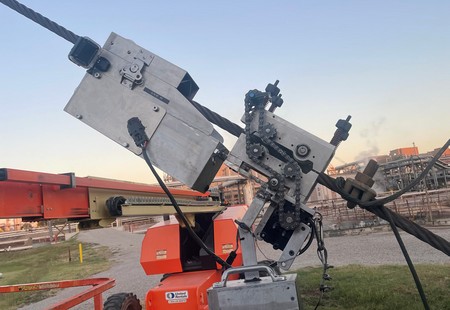 Guy Wires
In the industrial landscape of Houston, where tall structures and industrial facilities abound, the expertise of professionals servicing guy wires is invaluable. Guy wires are the silent, yet critical, backbone of these structures, providing essential support and stability. Over time, they are subjected to environmental stressors, […]
Read More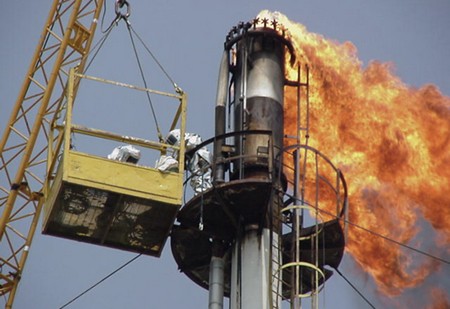 Online Flare Work
Houston's industrial landscape demands reliability and efficiency when it comes to flare systems and related online flare work. At Flares and Stacks, we understand the unique challenges faced by industrial facilities in this dynamic city, where operations can't afford to be halted, even during critical maintenance […]
Read More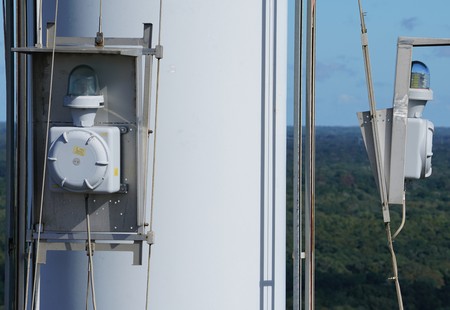 Retractable Systems
Providing retractable systems for your refinery or plant is a strategic investment in safety, efficiency, and compliance. These systems, such as retractable pilot systems, thermocouples, and FAA warning lights, are integral for the smooth operation of industrial facilities. At Flares and Stacks, we understand the critical […]
Read More
Frequently Asked Maintenance Questions
Regular maintenance is crucial for industrial equipment to ensure optimal performance, extend equipment lifespan, prevent unexpected breakdowns, and comply with safety and environmental regulations. It helps identify potential issues early, reducing downtime and minimizing operational disruptions while promoting the safety of personnel and surrounding communities.
Establishing a maintenance schedule involves considering factors such as equipment type, usage patterns, manufacturer recommendations, and industry standards. Consult with experienced professionals, like Flares and Stacks, to create a tailored maintenance plan that aligns with your specific needs, ensuring that your equipment remains safe, reliable, and compliant with regulations.